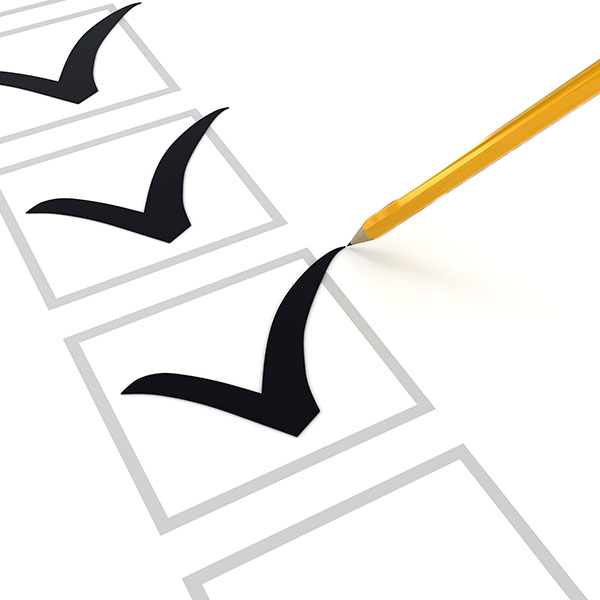 At Garwood's Heating & Cooling, Inc. we strive for 100% satisfaction in everything we do. We value your opinion and invite you to tell us and others about your experience with us. Please take a few moments to tell us what you think by leaving us a review here on our website or on any of these popular review sites or social networks.
Read what other customers have said about us.

All trademarks or brands on this page are registered by their respective owner and are not affiliated with our company, nor do they endorse or sponsor our products or services.
Reviews of
Garwood's Heating & Cooling, Inc.
(Based on 17 rated reviews)
06-Sep-2021
Product or service reviewed: Routine AC Maintenance
Kytel has helped us in a pinch a few times now and we are so grateful! Always friendly, great with our dog and gets the job done efficiently!
18-Feb-2021
Product or service reviewed: Maintenance
Kytel performed our routine maintenance excellently. Top notch, professional service. A pleasure to speak with - perfect gentlemen!
Marc Popelar
Edwardsville, IL
21-Jan-2021
Product or service reviewed: New HVAC System w/ Heat pump
Absolutely amazing team from start to finish! Erin, their office manager, is amazing and so quick to respond. She kept us informed every step of the way. The crew did an amazing job on our new system installation and explaining how to work everything - what to expect and etc. They also took extreme care of our house with regards to ensuring outside traffic/dirt didn't hit our carpet and etc. Very professional and treated us like family! I would highly recommend them! Great Company!
Kelly Georg
Collinsville, IL
09-Jun-2020
Product or service reviewed: Air conditioner not working
Our air conditioning stopped working on a day of 90* temperature. Called Erin & she said she would try to get someone out that day & forecast was again 90*. Shane came by that afternoon & had the problem fixed in a short time! We were so great full because the weekend was also scheduled to be very hot & humid! Garwood Heating & Cooling is someone you can count on to be there when you need service. We have been customers since the business began & they give 100% to their customers!
Ginger norton
Edwardsville, Illinois
07-Jun-2020
Product or service reviewed: AC Check Up
We have been a customer of Garwood's since 2011 while living in Edwardsville. When we purchased a home in Maryville in 2019, the previous owners informed us the furnace and A/C were original from the construction of the house in 2004. We didn't hesitate contacting Garwood to service both the furnace back in December, and mort recently, our A/C. Kytel was the technician both times. He was very nice, gave us his honest opinion, and answered any questions we had. We're so glad to have found someone we can trust!! Oh, and Erin is super, too. Always helpful and courteous when we call!! Thanks!!!!
10-May-2018
Product or service reviewed: New Furnace and air.
Getting several bids for the replacement of the existing system. I went with the recommendation of Joey. The Garwoods treated me more like family then just a customer. I am extremely happy with the new system and would recommend others to choose Garwoods!
10-Apr-2018
Product or service reviewed: Furnance
The very old furnace in my apartment stopped blowing out warm air. The first HVAC company diagnosed the problem as a bad heating coil. After determining the part is no longer being manufactured, the technician recommended a new unit. My landlord called Garwood for a second opinion. Technician Dan Narup arrived the next morning. I was pretty impressed with his knowledgeable and thorough troubleshooting. He identified a broken sequencer as the problem. The part was delivered from their inventory within 15 minutes. Dan installed it and the furnace is now working perfectly. Thank you so much! I would highly recommend this company and technician Dan Narup.
Leisa H.
Edwardsville, Illinois
02-Jun-2017
Product or service reviewed: A/C repair
Our A/C was suddenly having a problem starting. I called Garwood and spoke with Erin. An appointment was available at the end of the work schedule on the NEXT day! As it turned out the technician assigned to us (Shane) had a job that was a real challenge and running long. His brother Joey came in his place because he had finished his job. Joey shared his expert knowledge and advice about our unit and repaired it on the spot. It was a LONG day for Shane and Joey-we so appreciate their professionalism and customer service. Very glad we called Garwood. We will call them again when we need any heating and cooling service.
Claudia and Bob Elliott
Edwardsville,Illinois
15-Nov-2016
Product or service reviewed: Air conditioner and Furnace both fixed!
A friend of my husbands told us about Garwood's, so when our Air conditioner broke, we gave them a call. Wow...what a great experience. A nice man had it fixed in about 30 mins and it didn't cost near what we thought it would. Then our Furnace broke a few days ago and we didn't hesitate to call Garwood's again. Another great experience. The guys they send are always so nice, professional and friendly. They explain everything clearly. I can't express how wonderful it is to finally have someone we know we can trust. We wouldn't ever call anyone but Garwood's!
26-Feb-2016
Product or service reviewed: New Ac and furnace unit
Nothing but high Fives to The Garwood's family. The office manager is very thoughtful and friendly, and very easy to work with in making schedule appointment.. The installers are super. They do everything from hauling off the old unit, cleaning the work area, to taking the time to explain how exactly every thing works and goes over it several times just to be sure you understand. scale of 1-10 10 plus. Will refer them to everyone
Bradley Heuchert
Edwardsville
The Garwood's have always been there for me, for 25 years, very knowledgeable and courteous
Joe Garwood is the best of the best
This dealer has been a mainstay to the great functioning of our heating/cooling system over many years.
Garwood has been our only dealer since moving here in 2008. We have been very pleased with their service.
Shane is always very polite and takes the time to listen to my concerns. He always goes the extra mile to do the job well.
I so appreciate having people I know and trust to call and know I'll be taken care of promptly and efficiently
As always, service with a smile, caring, truly lovely family owned operation who care for their customers.